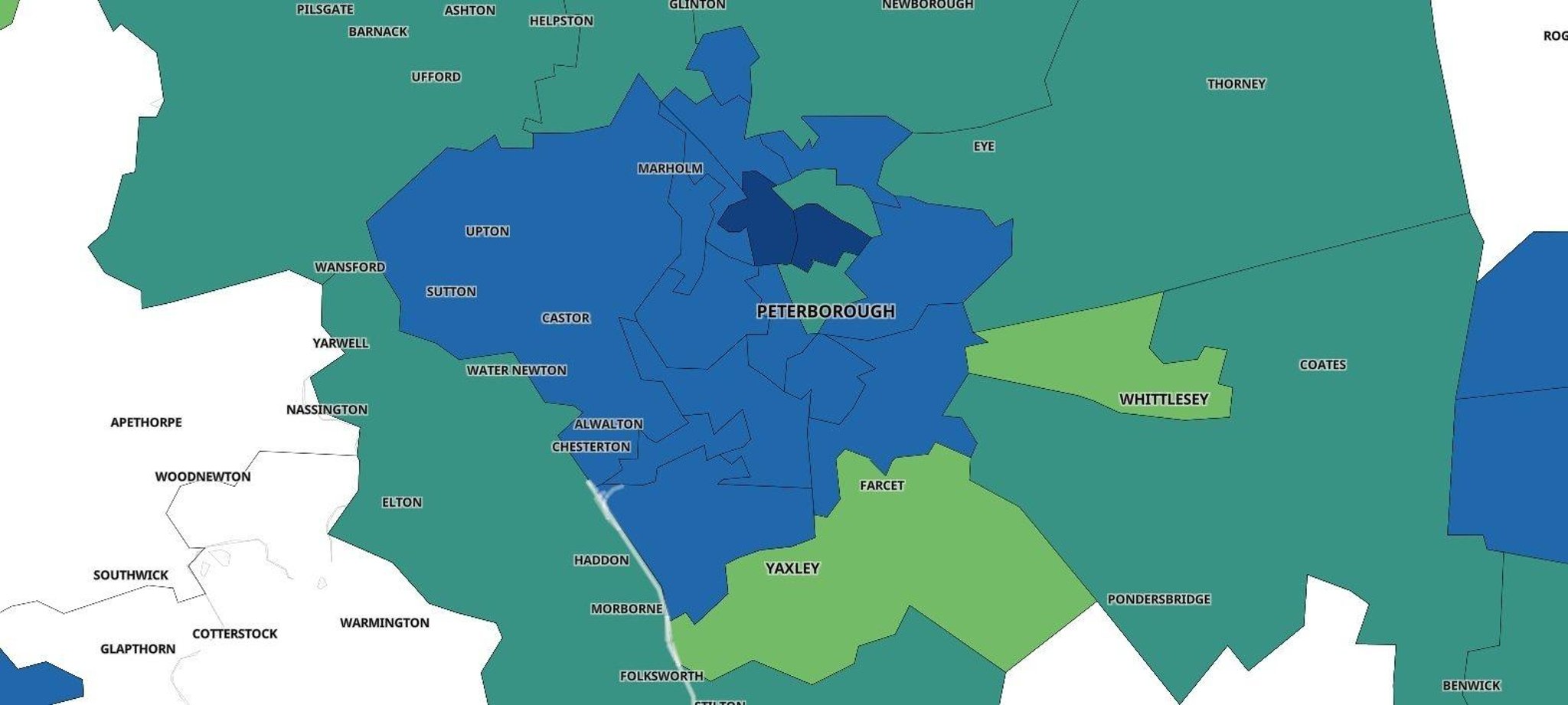 Of the 22 areas in the city, 14 saw more positive cases last week (up to March 18) than the previous seven days. Seven saw a fall, while one area saw the same number of cases.
The biggest rise was in Hampton Vale, which saw the number of positive tests increase by nine to a total of 17.
The highest number of cases, and the highest rate, remains in Millfield and Bourges Boulevard – but the neighbourhood also saw the biggest drop in cases, falling 14 to 24.
All 22 areas of Peterborough have a case rate per 100,000 people that is higher than the UK average of 57.1.
As a city, Peterborough has a rate of 132 – the tenth highest rate in the country. In the city, there was an increase in cases of nine compared to the previous week, giving a total of 267.
There has been an increase in the number of people aged 60 and over testing positive in recent days, with the rate in that age group rising from 32.7 on March to 60.4 on March 17. That number fell to 55.4 on March 8.
For people aged under 60, the rate continues to remain steady, with it standing at 150.8.